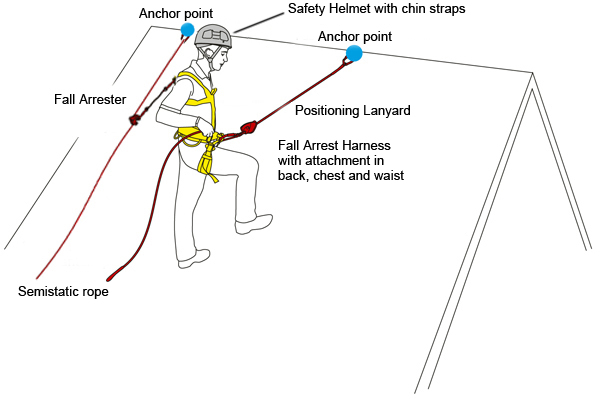 Important information

In some cases an adjustable positioning lanyard can be used, and it must always be kept under tension. The adjustable positioning lanyard does not work as a fall arrest, therefore the restraint technique should be used in order to prevent the worker from reaching the edges of the roof. Alternatively protection that prevents the possibility of falling over the edges of the roof should be provided. If the risk of falling persists, it is imperative to combine a fall arrest system with the work positioning lanyard.


Always work with the device tensioned, and make sure that the anchor point is placed in a way that prevent you from falling over the edge where you can get a dangerous pendulum effect.





Components within the image
Appropriate training
Rescue and evacuation

When working in environments where there is a risk of falling, a rescue plan, rescue equipment and personnel trained for rescue is required. We recommend Rescue Kit Druid for rescue from roofs.
Recommended by us: