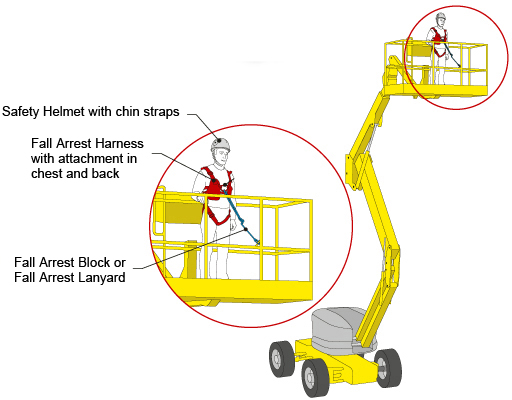 Important information

Mobile elevating platforms are often used to access areas of work at heights. However, even though the platform have guard rails, there is still a risk of falling beyond the platforms guard rails due to rocking or sudden jerks. The simplest solution for preventing the risks of the operator being thrown from the platform is by using a fall arrest harness to which a fall arrest block is connected. By securing this to the appropriate anchor point on the platform, the operator will remain anchored to the surface of the platform even in the event of a falling accident.

Components within the image
Rescue and evacuation

When working in environments where there is a risk of falling, a rescue plan, rescue equipment and personnel trained for rescue is required. We recommend D2 Micro Evacuation Kit for self-rescue from mobile platforms.
Recommended by us: