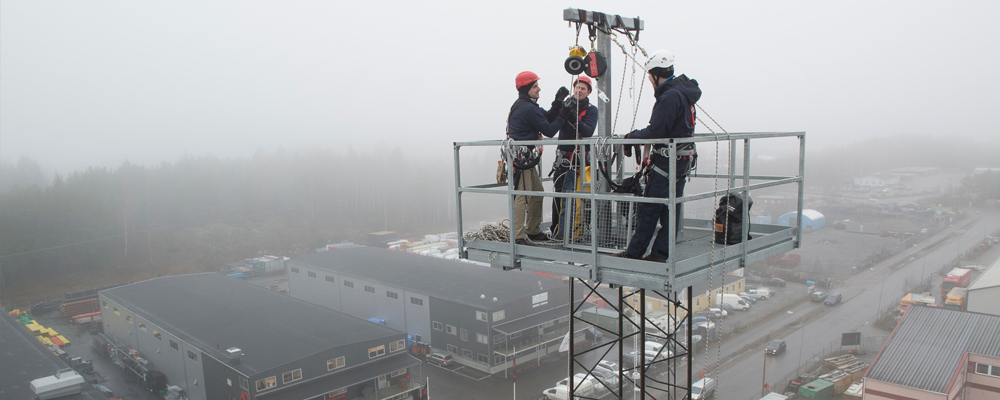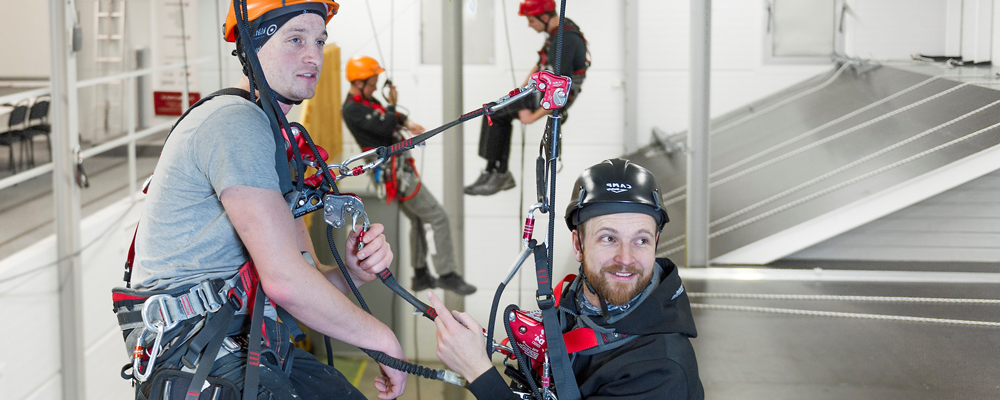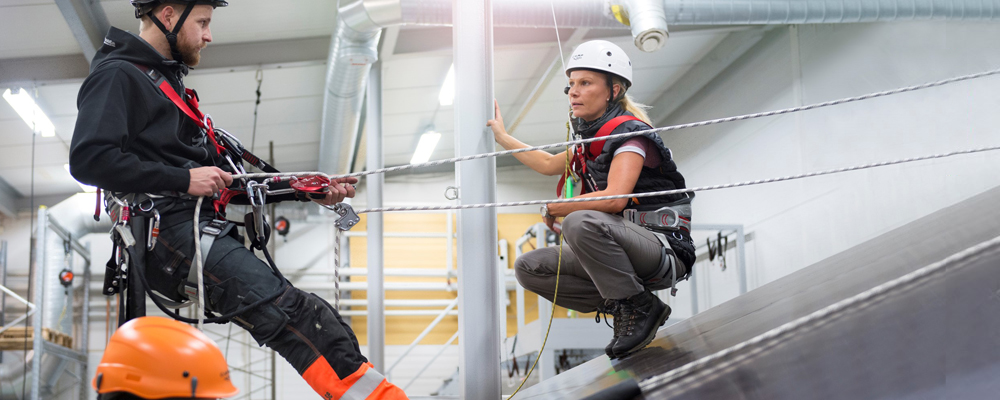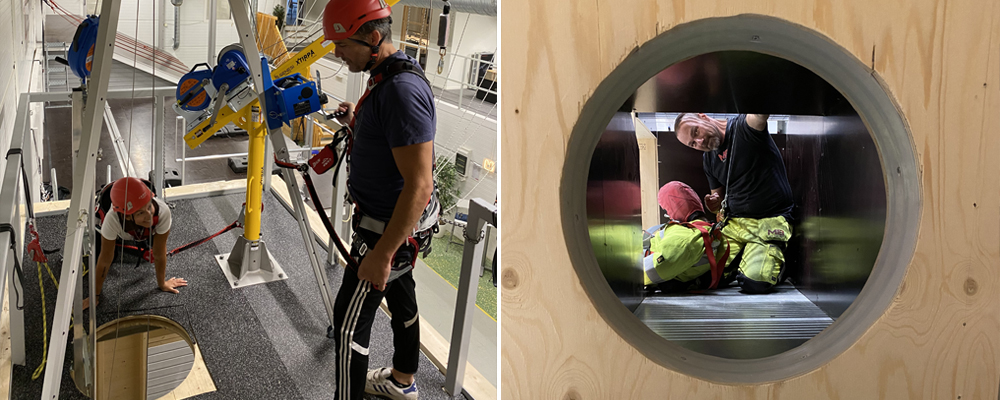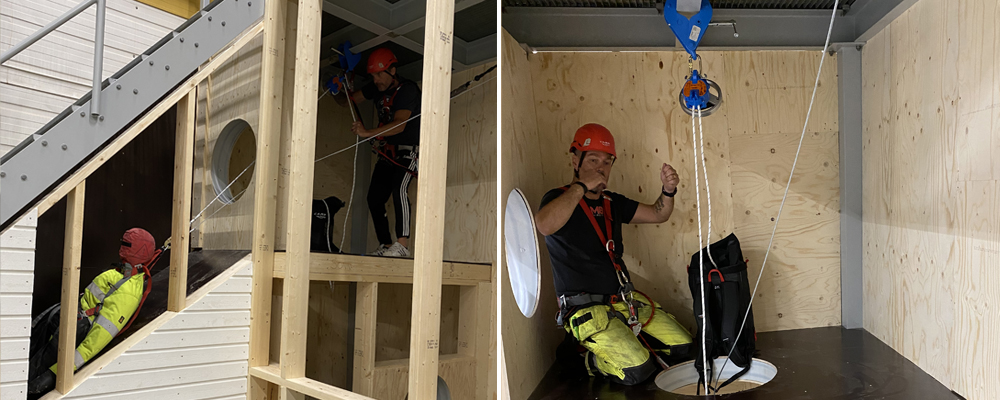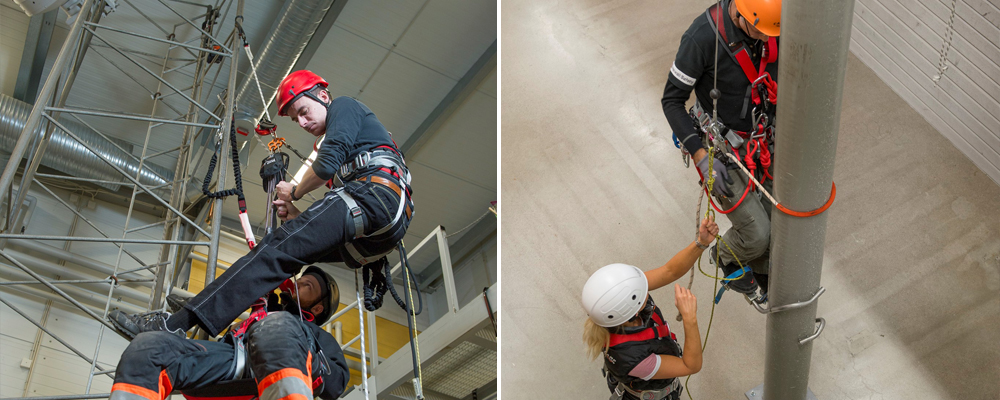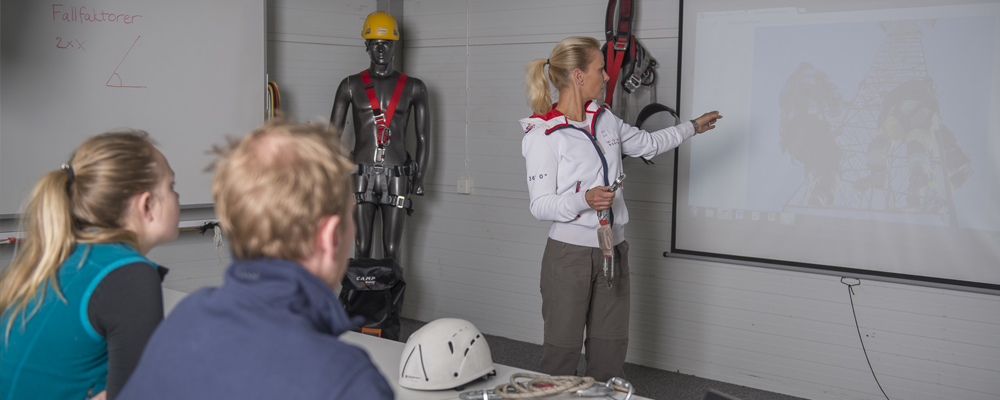 Fall Protection Training
Fall protection courses with practical and theoretical training for safe and effective work at heights.
Our 600m2 unique course facility provides optimum conditions for safe and realistic fall protection training for those seeking professional training in fall protection. Our experienced instructors train you to work with a large variety of fall protection equipment, learn to trust it and see the equipment fully potential for your work at height.
We have two purpose-built training towers 32 m and 8 m high, racks and pallet racks, fiberglass pole, buildings with different slopes for the exercise of roof and facade work, confined spaces, ladders, vertical and horizontal fall protection systems, areas for Rope Access, evacuation and work in wind mills and a top modern theory area for 20 persons. The students even have access to sauna, showers, dressing room and kitchen. Welcome to an informative and fun fall protection course!