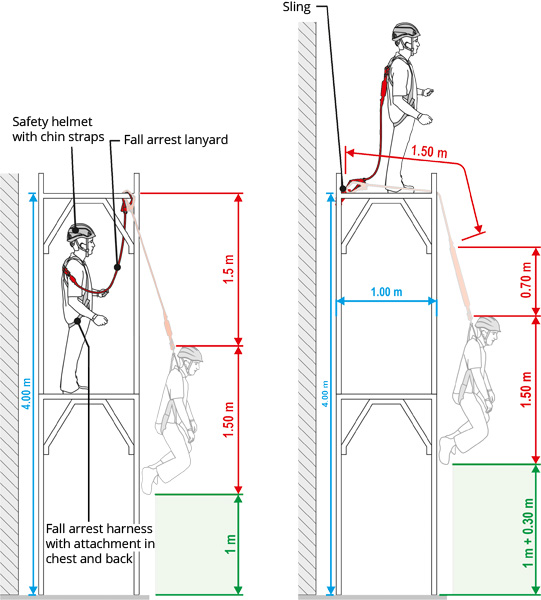 Important information

The risk of falling can be very high during work on constructions and scaffolding. Therefore it is important to use the correct personal fall protection equipment. The easiest way to prevent risks of falling in these scenarios is to use a fall protection harness with a double fall arrest lanyard or a fall arrest block with a scaffolding hook. Anchor the hooks to an anchor point as high up as possible in order to minimize the potential fall length.

Components within the image
Appropriate training
Rescue and evacuation

When working in environments where there is a risk of falling, a rescue plan, rescue equipment and personnel trained for rescue is required. We recommend Rescue Kit Druid Evo for rescue in the construction area.
Recommended by us: