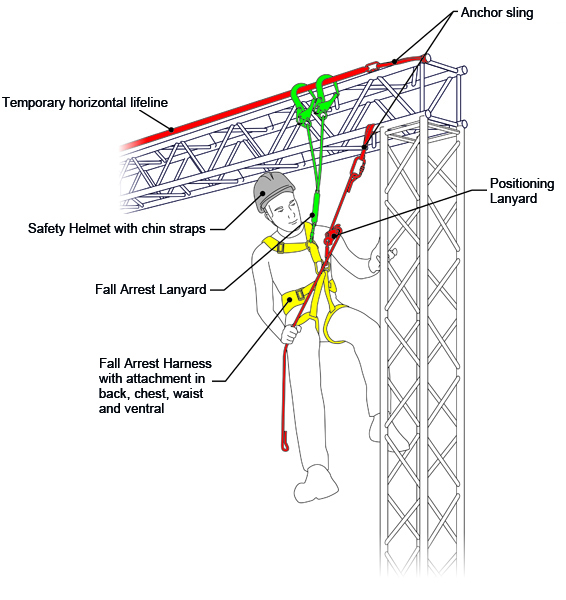 Important information

In work on horizontal structures, progression can be carried out using a double fall arrest lanyard with an energy absorber. To help facilitate freedom of movement, a temporary horizontal lifeline can be secured along the structure to which the fall arrest lanyard can be attached. For work positioning, an adjustable positioning lanyard is recommended.

Components within the image
Appropriate training
Rescue and evacuation

When working in environments where there is a risk of falling, a rescue plan, rescue equipment and personnel trained for rescue is required. We recommend Rescue Kit Druid Ultra for rescue in the rigging industry.
Recommended by us: